Havdalah & Klezmer Music Night
Saturday, December 10, 2022
•
16 Kislev 5783
6:30 PM - 8:30 PM
1179 Victoria Curve, St Paul, MN 55118
Come join us for Havdalah & Klezmer! We'll be serving delicious appetizers, dessert & drinks. We are happy to host the Eisner's Klezmorim band at Beth Jacob. Bring your freylekh (happy & cheerful energy) for dancing the evening away with traditional Jewish music.
Eisner's Klezmorim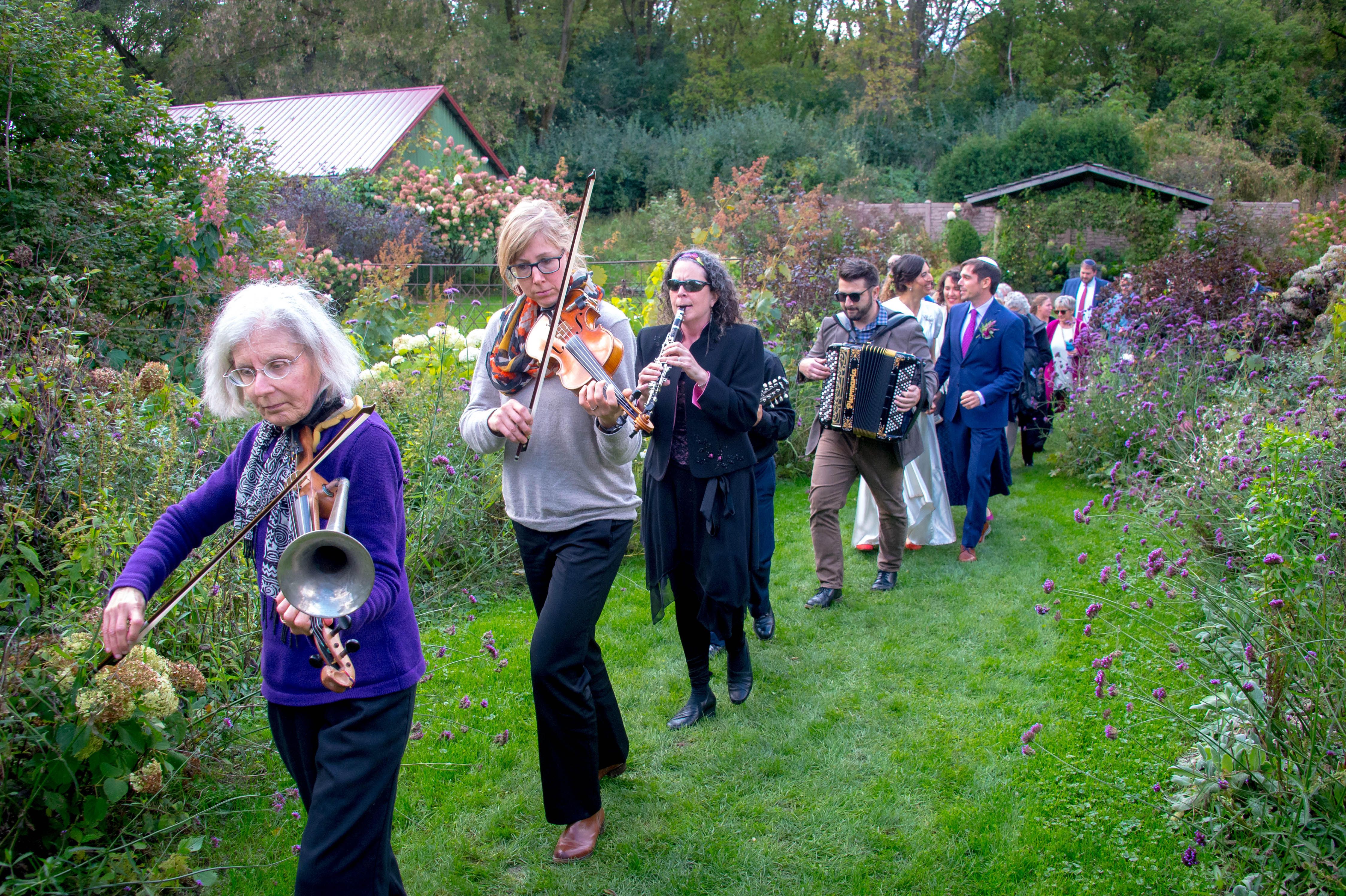 Gitl Judith Eisner is the leading musician of Eisner's Klezmorim Band. She has been collaborating with musicians to play Yiddish music for over 25 years. Their klezmorim band is made up of; violins, clarinet, accordion, mandolin, bass and tsimbl. They have played at various lifecycle simchah events including weddings, bar/bat mitzvahs, birthdays and parties. This band has also performed at libraries, schools, senior residences, and community centers. As a music educator, Gitl specializes in working with beginner and intermediate adults, both at MacPhail Center for Music and in her home studio.
Link to Band Playlist - https://eisnersklezmorim.com/audio-eisner-s-klezmorim
Sorry, Registration has ended.
Share Print Save To My Calendar
Wed, February 8 2023 17 Shevat 5783